We can. And we guess, so can most of you. The roaring laughter, coupled with the cheer of the audience is something that readily comes into our mind as soon as we see the picture of Navjot Singh Sidhu.
 We associate him with the Comedy shows that were shown to the Indian audience some time back. Shows like The Great Indian laughter Challenge, Comedy Circus, Which though had some excellent content as well as humorous comics, could not actually gain popularity amongst the Indian television-watching public, who were more inclined towards drama centered shows.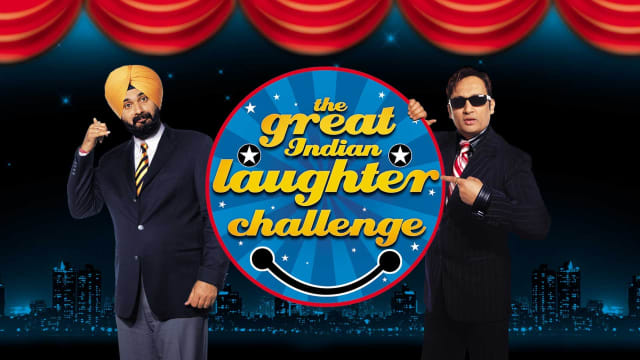 Stand Up Comedy in India, in today's time, has grown leaps and bounds! Once seen as a mere hobby, it has turned to become one of the most lucrative employment sectors in the Country.
Comics of the likes of Zakir Khan, Kanan Gill, Biswa Kalyan Rath, Vir Das have become so popular that their show tickets are sold out well in advance.
But it was not always like that.
The Change in the Standup Comedy scene of the Country:
One thing Amar Agrawal loved at all the other Countries were these people who would stand on the stage with no instrument but a mic and make people laugh like crazy. When he came back to India in 2010, that was the thing he could not find!
"When I came to India, I was baffled to know there are a billion people and no entertainment format beyond movies" (Source: Economic times)
And therefore, he did something very straightforward: He went and opened a club where people (comedians) could come and show off their talents to the audience, and this was how the Mecca of Indian Standup comedy, The Canvas Laugh Club was founded. "If not for any other reason, I did it for myself."
Well, aren't we all thankful for that!
But, like all great things, the start of this was not that smooth either. Amar said that he talked to approximately a hundred people, not even one of them thought that opening a Club was a good business idea.
And at first, it seemed that way too. He was perplexed to see that not even one person wanted to try to stand up in a country with a population in the billions! They had to invite people from all around the world to perform the gig, and understandably, it was costly.
Finally, people of the likes of Anuvab Pal came up and slowly but steadily, others followed suit!
Canvas Laugh Club today has become nothing short of a launchpad for young Comedians, providing them with the audience they want and hence a great chance to realize whether they are good enough or not!
The YouTube Revolution:
Seeing the success of Canvas Laugh Factory, many people started their own laughter clubs all over the Country, but that catered to only a small population of the Country. That is where YouTube came into the scene.
Indian public was not that interested in paying money for these shows, and those who were constituted a tiny proportion of the whole. And YouTube was there to make sure that everyone got the opportunity of enjoying these hilarious shows without even paying for it!
And the Indian stand up scene was established, and it took off!
But, even one of the exciting, fun professions of the present time has had some(or rather, a lot) of issues.
Laden with Conspiracies:
All India Bakchod (AIB) was one of the most prestigious Comedy Clubs in the Country. But, Conspiracy and allegation lead to the downfall and closure of making any more videos/shows of the same.
Roasts are central to the international comedy scenes, so AIB, trying to bring the same culture in the Country, organized a roast, which was called the AIB Knockout and, the Indian public did not take it well.
There were multiple FIRs, severe backlash from all over the Country and different religious sects, Bollywood actors, and even political activists.
If this was a hit on AIB, the #metoo movement turned to be the knockout punch for one of the most prestigious Comedy Clubs of the Country.
Tanmay's action
Tanmay Bhatt, the Co-Founder and CEO of AIB, had to step down from his role due to allegations of not taking any actions despite knowing about some sexual assault that had taken place.
Separately, an anonymous woman laid allegations of sexual harassment against Gursimran Khamba, another AIB co-founder, and even he was sent to a leave!
The Comedy Club published this, sometime after that:
It was clear that the end was not that far!
The Kunal Kamra and Arnab Goswami incident, when the News Anchor was humiliated by the Comedian. Kunal Kamra got suspended of flying four flights after that.
These instances have, to some extent, tarnished the image of Stand up Comics all over the Country.
The Impact:
The success of the standup scene in the Country can be traced to the prevalent Indian social demography.
The anxiety levels have been on a constant rise in the previous decade, which, coupled with the daily news showing instances of rising social issues all over the Country, inflicts the young generation with stress.
In this context, seeing a standup Comedy routine is where people can laugh and be at ease, it is somewhere where they can put their guards down and not think about what's not working out!
This is actually a great thing, but looking at the whole picture, this is where people are also most open to being influenced.
Further Analysis
A study, which asked Comedians about the same question concluded that all agree that they have the power to influence people about various social issues.
There are individual Comics who are entirely against one political power, and on the other hand, there are those who are solely in favor. Though this is good and even required in a Democracy, what should not happen is going with some ideology just because someone who is standing on the stage and making you laugh thinks that way!
Conclusion:
Standups are really fun and enjoyable! And perhaps, necessary too, in today's world!
But in a country like ours, with diverse people and all the more varied ideologies, we can't afford to have standups have a dominating say in what and how we perceive things!
Also Read: The Meme Effect
If watching a 15-20 minute talk can lighten one's mood from say, sad to laughing like crazy, then it also can have a significant effect on what we think and how we think. We have to be wary of this fact.
This is not to ruin your Comedy watching experience, instead to make sure that the experience is just enjoyable, and nothing else.